AssurBox's founder, Samuel Beauvois was nominated by nexten.io for the « Tech Talent of the year » award!
The "Tech Talent Award" enables us to give visibility to the people behind the scenes, who are making the digitalisation a reality and are improving many lives in the process.
People had the opportunity to vote here : https://www.techhirestech.com/ (number #5 on the list)
After the voting period, he made it to the top 5 !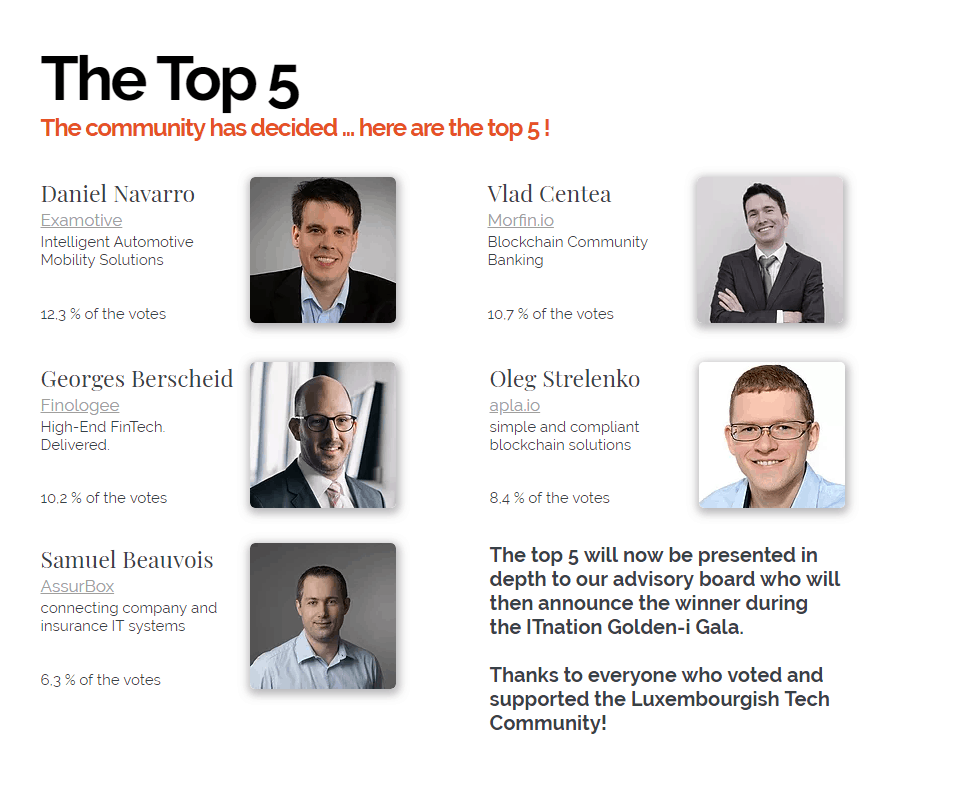 It was the opportunity to pitch the solution with a focus on the technical parts on front of a jury !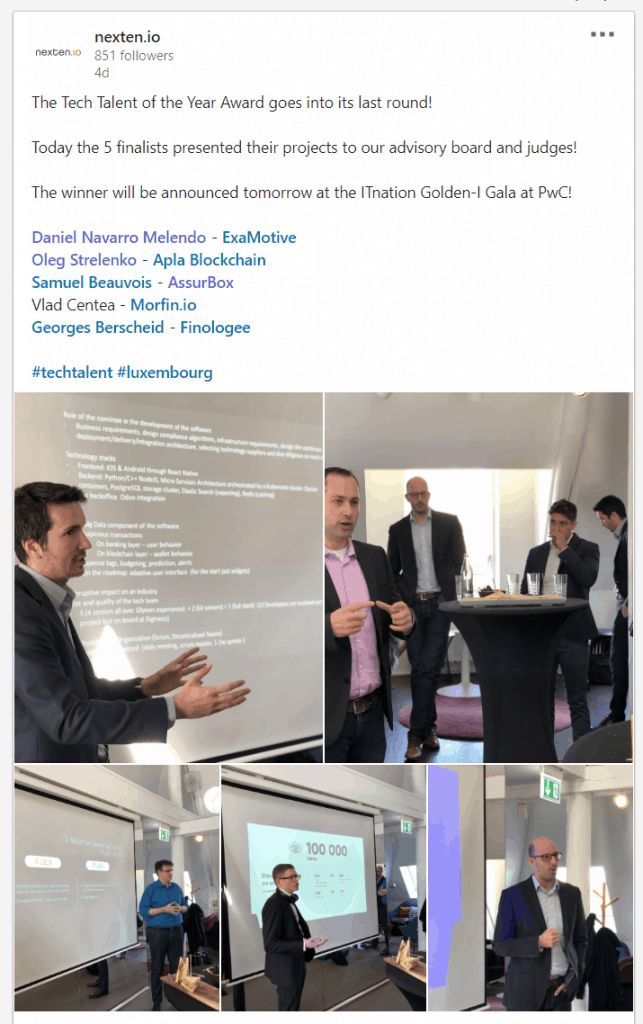 We also won a stand on the Tech corner for the famous Golden-I Gala !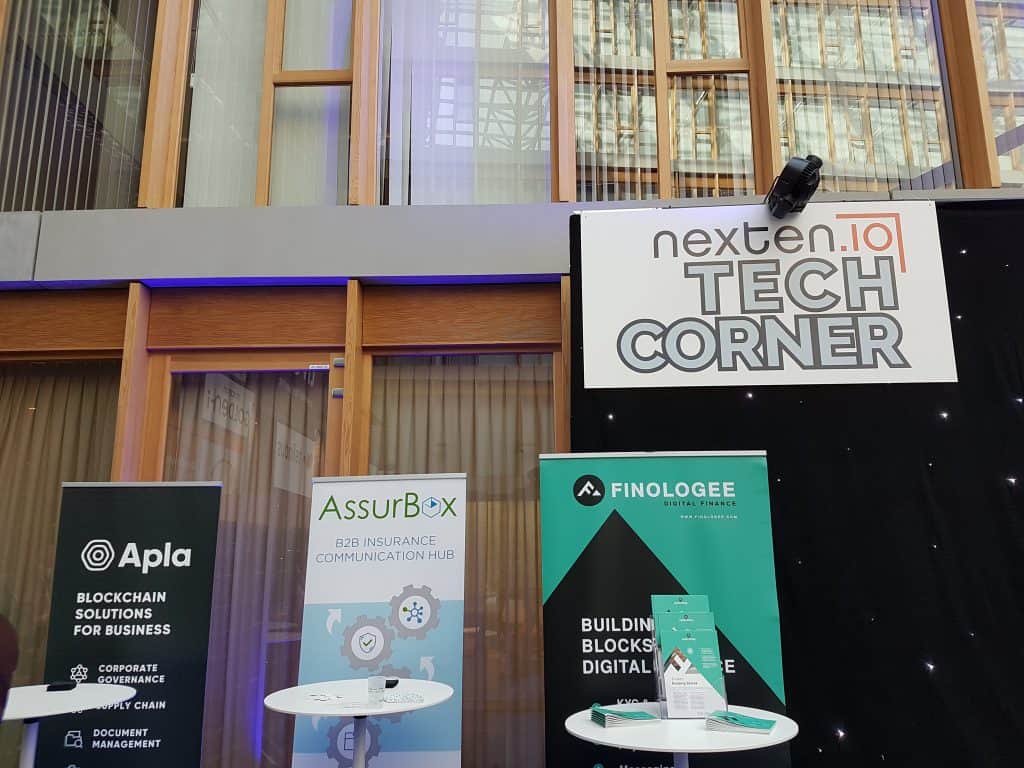 The winner was announced during the gala : we didn't win, but it was a good evening !
Congratulations to Georges Berscheid for this well deserved award !